Site news
MMOPIXEL Easter Promotion
Easter
is a holiday with two sides. It may hold a substantial amount of religious significance to you, or it may just be a time to have
Easter egg
hunts and a nice Sunday dinner. Regardless of the reason you celebrate Easter, it's a beloved holiday.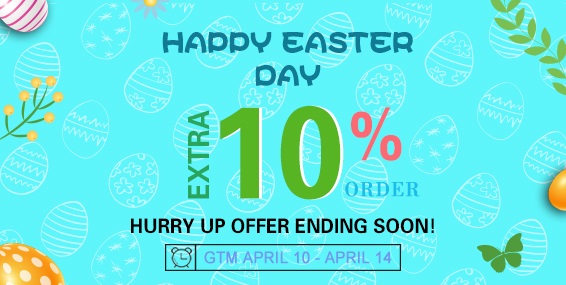 No plans for
Easter
? Chocolate eggs and bunnies are an essential part of many people's
Easter
celebrations, but are they considered essential goods amid increasingly strict coronavirus-related regulations? Now MMOPIXEL offers you a better choice for your
Easter
holiday. Maybe you can consider staying at home and trying some online games. I believe you will enjoy it all day. If you are looking for cheap and safe
GW2 Gold
or
ESO Gold
, this is a great opportunity.
Easter Promotion start from GTM April 10 - April 14
ALL the orders during this time period will enjoy an extra 10%.
Pay attention on MMOPIXEL for our
Easter
price and spend
Easter
weekend saving big on
ArcheAge Unchained
/
WoW Classic
/
The Elder Scrolls Online
/
Guild Wars 2
, etc. MMOPIXEL for
Easter
sale you will love at great low prices.
In the U.S., similar "stay-at-home" orders have been issued to people in dozens of states. Dine-in restaurants, bars, theaters, entertainment facilities, salons and other retail businesses have closed in many counties to prevent the spread of coronavirus, but we still can get fun from like
ArcheAge Unchained
or
WoW Classic
these games!
You may spend the morning of
Easter
Sunday at church, or you may spend it making breakfast with your family and heading off to an
Easter egg
hunt, or stay home play games all day. No matter what you do at
Easter
, it's surely a special day. MMOPIXEL.com makes your game travel easy.